Rally in front of Oakland office of CDCR
(California Dept. of Corrections & Rehab)
Wednesday, Sept. 25, 10-11am
1515 Clay Street, Oakland, CA
---
Video: http://www.ustream.tv/channel/closegitmo
Photos from Lynn Mac Michael
---
Protest Force-feeding in Guantánamo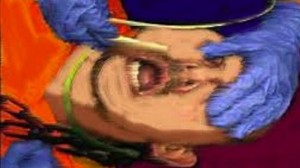 & Court Order  authorizing Force-feeding of future California prisoner hunger strikers 
Rally includes Nasal Tube Feeding of US Faster Andrés Thomas Conteris, on day-80 in Solidarity with California Hunger Strikers and Force-fed Guantánamo Hunger Strikers
Amplify the voice of the California Prisoners in solidarity with hunger strikers in Guantánamo!
Solidarity with CA Prisoner Hunger Strike (July 8-Sep 5) and their 5 Core Demands!
Speakers include:
Daniel Ellsberg, Whistleblower of Pentagon Papers
Joanna Macy, author/activist

Murphy Bey, Jr., ex-Prisoner, Pelican Bay SHU
1515 Clay Str., Oakland, CA (12th Street BART, Oakland, Betw. 15th and 16th on Clay)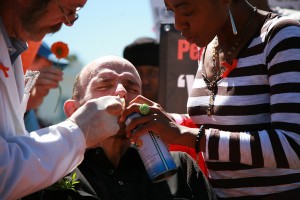 WHEN: Wednesday, September 25, 10am-11noon

WHAT: Speakers who denounce U.S. sponsored torture at home and abroad.  Includes a nasogastric feeding of US activist depicting force-feeding of Guantánamo prisoners and threat to force-feed future California prisoners on hunger strike

WHO: CloseGitmo.net, Occupy Oscar Grant, School of the Americas Watch, Marin Interfaith Task Force on the Americas, Code Pink, Veterans For Peace, Peaceworkers USA, Stop Mass Incarceration, World Can't Wait, Office of the Americas, Witness Against Torture, Nuremberg Actions.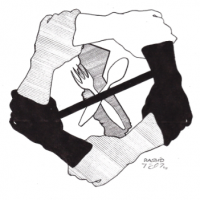 OAKLAND, CA – CloseGitmo.net organizer Andrés Thomas Conteris — on day 80 of his fast in solidarity with hunger striking prisoners in Guantánamo and Pelican Bay (who recently suspended their hunger strike after 60 days on Sept 5) — will undergo a nasogastric intubation and feeding in front of the State of California Office Building in Oakland, headquarters for the Bay Area CDCR, California Department of Corrections and Rehabilitation on Wednesday, September 25 from 10am-11am.
Conteris will underscore the brutality of force-feeding, to which dozens of men at Guantánamo have been subjected since a new hunger strike began last February.  The American Medical Association, the United Nations, and Senators John McCain and Diane Feinstein have all condemned force-feeding.  The tube feeding of Conteris will be webcast live at http://CloseGitmo.net
"Force-feeding is torture," says Conteris, a 52-year-old man from California who has lost 56 pounds (losing 5 lbs./week) since starting his strike on July 8th, when prisoners in Pelican Bay, CA started theirs. "I wish to make visible what the U.S. government is perpetrating against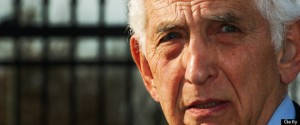 Gitmo hunger striking prisoners twice daily and that the State of California has a judge's order authorizing them to torture their prisoners with force-feeding should they recommence another hunger strike."
"Indefinite detention, prolonged solitary confinement, and force-feeding," says CodePink co-founder, Medea Benjamin, "are all ways our government brutalizes people at the State and Federal levels. They must stop, and Guantánamo must close."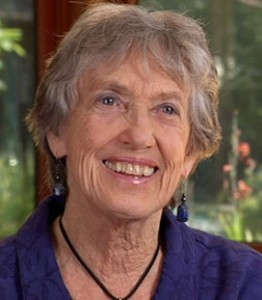 Conteris began his fast the same day prisoners at Pelican Bay, California and elsewhere in the state began a hunger strike to protest the use of extended solitary confinement and indefinite detention in the Security Housing Units (SHUs) of CA prisons. On September 5, 2013, the prisoners in Pelican Bay and other facilities suspended their 60-day hunger strike, after achieving increased public attention to the practice of solitary confinement and pledges from California lawmakers to hold hearings on conditions in the state's prisons.  Their five core demands remain firm in spite of suspending the hunger strike.
This rally follows a similar one in front of the White House on Sept 6, 2013.  Press coverage of that action can be found here: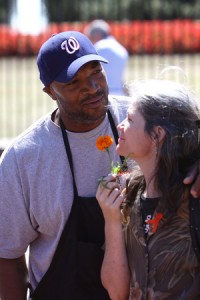 Speakers at the Rally inclued:
- Daniel Ellsberg, Pentagon Papers Whistleblower
- Joanna Macy, author, spiritual activist
- Murphy Bey, Jr., ex-prisoner of Pelican Bay SHU, only DC resident in California SHU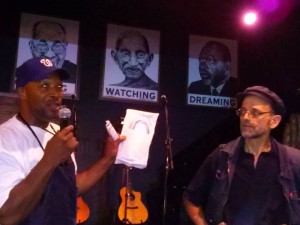 - Cynthia Papermaster, Code Pink, fasted for 84 days on 300 cal/day in solidarity with Closing Guantánamo and 5 Core Demands
- Spokesperson from Stop Mass Incarceration
- David Hartsough, Peaceworkers and CloseGitmo.net
CloseGitmo.net
 is a network working to close Guantánamo and oppose U.S.-sponsored torture at home and abroad, including the use of extended solitary confinement and indefinite detention.  CloseGitmo.net sponsors the OrangeRibbons.net campaign to educate and organized around closing Guantánamo and promoting the 5 Core Demands of the California Prisoners.
OrangeRibbons.net 
is an indiegogo campaign sponsored by CloseGitmo.net to build solidarity through education and organizing by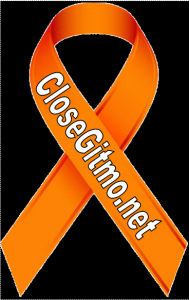 distributing 2.7 million orange ribbons to promote strategies to close Guantánamo and promote the 5 Core Demands of the California prisoners' hunger strike (July 8-Sept. 5, 2013).  Contributions of $1.00 or more can be made at 
OrangeRibbons.net
More information or interviews contact:







by